Upcoming Cooking Club Event:
March 2021 Update from Peggy.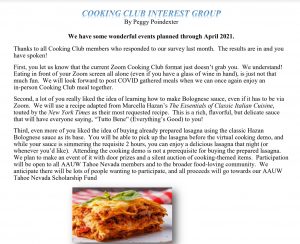 If AAUW Members would like to join the group send an email to CookingClub@tahoenvaauw.org
---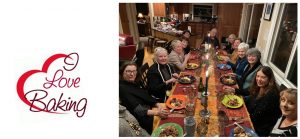 The Cooking Interest Group holds dinners once a month.
We held one via Zoom, and may try more of a "cooking class" idea next.
Our Lead, Peggy P., comes up with some wonderful themes and recipes.
We have about 10-14 participate in a dinner at a rotation of homes.
Each member makes a part of the meal and we discuss techniques.
If AAUW Members would like to join the group send an email to CookingClub@tahoenvaauw.org